Planning the Perfect Laguna Beach Vacation
Laguna Beach is a sunny seaside resort city located in southern Orange County, California and is the perfect destination for your next beach vacation! Here are 5 Tips for Planning the Perfect Laguna Beach Vacation to ensure that you have the time of your life!
We want to make sure that your Laguna Beach vacation is absolutely perfect so we have come up with 5 simple tips to help you plan your trip!
Pick the right time to visit Laguna Beach.
Check for special offers and book your flight, hotel and transportation in advance.
Decide which beaches you would like to visit during your stay.
Choose which of the many Laguna Beach attractions you would like to experience.
Plan time to relax and just have fun!
Tip #1 - Pick the right time to visit Laguna Beach.
Laguna Beach has a mild climate and lots of sunshine with average daily high temperatures ranging from 68 degrees F in January to 80 degrees F in August making it the perfect beach to visit all year round; however, depending upon what activities you enjoy or which events you would like to attend, you may want to adjust your schedule accordingly. For example, if you enjoy quiet walks on the beach and don't really care for swimming, you may prefer to plan your Laguna Beach vacation during our off season (October - May).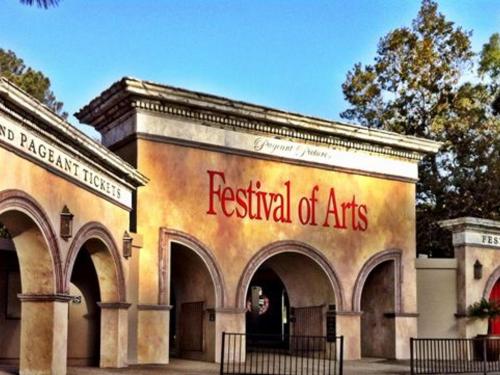 If you are an art lover, you may want to schedule your visit during our famous Sawdust Art Festival and/or the Pageant of the Masters held in the summer months. There really is no wrong time to visit, so it will depend on what you like to do!

Be sure to request a Laguna Beach Visitor's Guide to find out what events are going on to help you figure out which dates you would like to visit and to help with planning activities and day trips.
Tip #2 - Check for special offers and book your flight, hotel and transportation in advance.
Although we only have a small population in Laguna Beach, several million visitors are drawn to our resort environment each year, so you will want to
book your trip in advance
to make sure that you get the accommodations you want as well as the best rates. If you are flying, keep in mind that most airlines charge extra per bag. Many sundries can be picked up once you arrive.
Be sure to sign up for
Exclusive Offers from Capri Laguna
. We offer specials and great deals year round so be sure to take advantage of them and save money! We would love to have you stay with us here at Capri Laguna and we have a room waiting for you!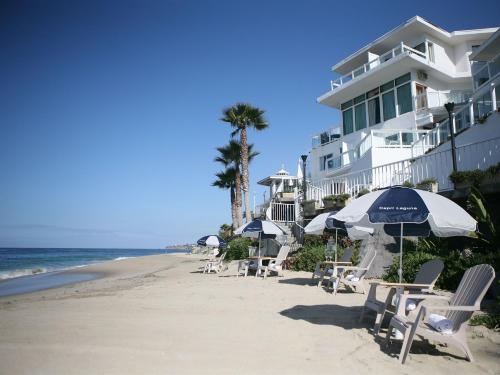 Tip #3 - Decide which beaches you would like to visit during your stay.
Laguna Beach has 27 beaches and coves along our 7 miles of coastline and you will likely want to visit several during your Laguna Beach vacation depending upon which amenities and activities you enjoy. Capri Laguna Inn is centrally located making it easy for you to visit multiple beaches during your stay with us.
Laguna Beach is family-friendly with many swimming beaches; lifeguard services are provided on all of our city beaches.
Laguna Beach is also pet-friendly with pet-friendly hotels (including ours) and shops; during peak season (June 15 - September 10) leashed dogs are allowed on city beaches before 9am and after 6pm and during regular beach hours the rest of the year.
Capri Laguna Inn has a coveted oceanfront spot on Main Beach, our most popular beach, and is located in the heart of downtown Laguna Beach. Main Beach features sand volleyball courts, basketball courts, children's playgrounds, picnic areas, public showers and restrooms, and a tide pool area. There are many shops and restaurants within walking distance of Main Beach and our boardwalk is perfect for strolling and a pathway leads up to Heisler Park. Heisler Park has walking trails, gardens and picnic tables and is the location of our annual 4th of July Fireworks.
If you would like to plan a bonfire one evening during your stay, Aliso Beach Park is less than 4 miles away. Aliso Beach Park is a great beach for surfing and in fact the annual Skimboarding World Championship takes place here each summer.

If you enjoy snorkeling or scuba diving, Cleo Street Beach is only a half a mile away. Located in about 50 feet of water about 200 yards from shore, you will find a 50+ year old shipwreck in relatively good condition. Other popular beaches for snorkeling and scuba diving are Shaw's Cove, Diver's Cove, and Treasure Island, all just a few miles distance from Capri Laguna.
Victoria Beach in South Laguna (1.5 miles from Capri Laguna) is known for the medieval-looking tower that stands at the north end of the beach and is a must-see for tourists and photographers. One of Laguna's most private public beaches, Victoria Beach is a great place for skim boarding, body surfing, diving and fishing.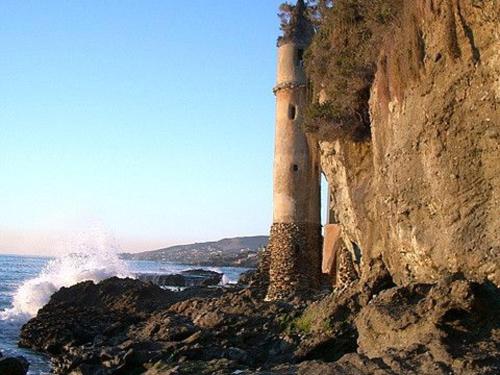 Crescent Bay (2 miles from Capri Laguna) is a large cove that is perfect for diving, snorkeling and kayaking. About 120 yards offshore is a large rock called Seal Rockbecause of the seals and sea lions that take refuge there.
Thousand Steps Beach (it's only 265 steps to get down to the beach but might feel like a thousand coming back up) is a terrific beach for skim boarding and is home to Secret Cove, a secluded beach at the far north end that is only accessible during low tide. This unique beach is only 3 miles from Capri Laguna.
VisitLagunaBeach.com
offers a searchable list of all of our beaches to help you find the perfect beaches to visit during your trip.
Be sure to explore the tide pools at our beaches, but please do not take any living or nonliving items from them including sand, rocks and seashells. For a fun learning experience with your children, we encourage you to give them each a disposable camera to take pictures that you can later look up on the Internet to identify what you saw. Learn more about the
Tidepools of Laguna Beach
and why they are protected to further appreciate these fragile ecosystems.
Since parking is not easy to find during the summer months, walking or taking the free trolley are your best bets for getting from beach to beach. Download the
Laguna Beach Trolley/Bus Tracker
to your mobile device for easy access during your Laguna Beach vacation. The app tracks the location of the free trolleys in real time so you will know when your ride will arrive. Trolleys run Fridays-Sundays through June 25th and then daily for the rest of the season. If you do decide to drive, bring change for the meters and always be sure that you are always legally parked and not blocking someone's driveway or you will be ticketed and/or towed.
Tip #4 - Choose which of the many Laguna Beach attractions you would like to experience.
Capri Laguna is conveniently centered between Disneyland (25 miles), Legoland (41 miles) and SeaWorld (67 miles) and we also have many attractions less than 5 miles away, including:
The World Renowned

Forest Avenue Restaurant

with its innovative California cuisine, chic atmosphere and outside patio and bar.

The Laguna Art Museum which collects and features only California art ranging across all periods and styles. The museum offers summer art camp for kids, concerts, films and educational events.
One of the leading galleries of antique Native American Indian art in the nation, Len Wood's Indian Territory Galleryemphasizes traditional American Indian art.
and many more
Laguna Beach attractions
. The
Laguna Beach Visitors Center
, located at 361 Forest Avenue, is open daily from 10:00am - 5:00pm and has city maps and bus schedules as well as information on some of the various attractions, events, and activities going on in Laguna Beach.
We recommend that you plan to visit at least one or two of these places during your visit - and you can always visit more during your next stay!
Tip #5 - Plan time to relax and just have fun!
It is easy to over schedule yourself on a beach vacation, so be sure to plan some downtime so you can just relax! Turn off your cell phone, take a swim in our crystal clear heated swimming pool or grab a book and relax on one of our many ocean view decks. We offer a variety of guest services options including in-room and couple's massages, so treat yourself! The most important thing is that you leave Laguna Beach feeling refreshed, relaxed, and with some terrific memories of the most perfect Laguna Beach vacation ever!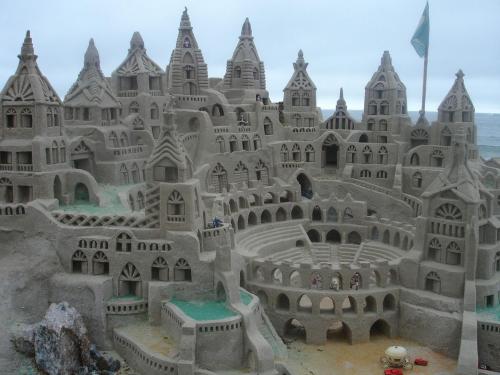 Oh... and don't forget to build a sandcastle!!!

So there you have it, 5 Tips for Planning the Perfect Laguna Beach Vacation! Please give us a call at 949.494.6533 or 800.225.4551 to speak with our attentive, courteous staff who are ready to answer all of your questions to help you plan a memorable vacation or weekend getaway here in Laguna Beach, California!